These are items our school wishes we had.
Some are items we simply cannot afford to purchase with existing funds. Some are items we will need to replace in the future and for which we need to start setting aside funds now. Still others are things that would enhance our classrooms or help us better meet the needs of all our students.
If you see an item on the list you would like to purchase or help fund, please contact the school or church office. All gifts are tax deductible and can be made either anonymously or in memory of a loved one.
---
Safety Mats for the school gym. Blue, Gray or white only. ($150 each)
---
Teacher Fuel Needed!
There is ALWAYS a need to more coffee, tea, and the fixin's that go with them. We have a Keurig so K-Cups in all varities get used every day. We also use regular coffee, tea bags, and all kinds of other beverages and snacks. We appreciate any and all donations!
---
Weather-Safe ramps for the main school crossing on Armstrong Street.
These would be used when there is heavy rain and snow or slush. The gutters become full and we are forced either to jump over or wade through deep water. ($150-200 each)

---
Improvements for the main entrance on Armstrong Street
Repainting and decorating of the main entrance between the school buildings on Emmett St. This could involve painting the black asphalt walkway in a colorful pattern using school colors. A possible pattern might be the one seen below. (All we need is the special paint/sealer for asphalt. Approximate cost is $150 per 5 gallon container.)
We would also like to decorate the brick walls on either side of the walkway. Below are some patterns used at other schools. (Again, all we need is the paint!)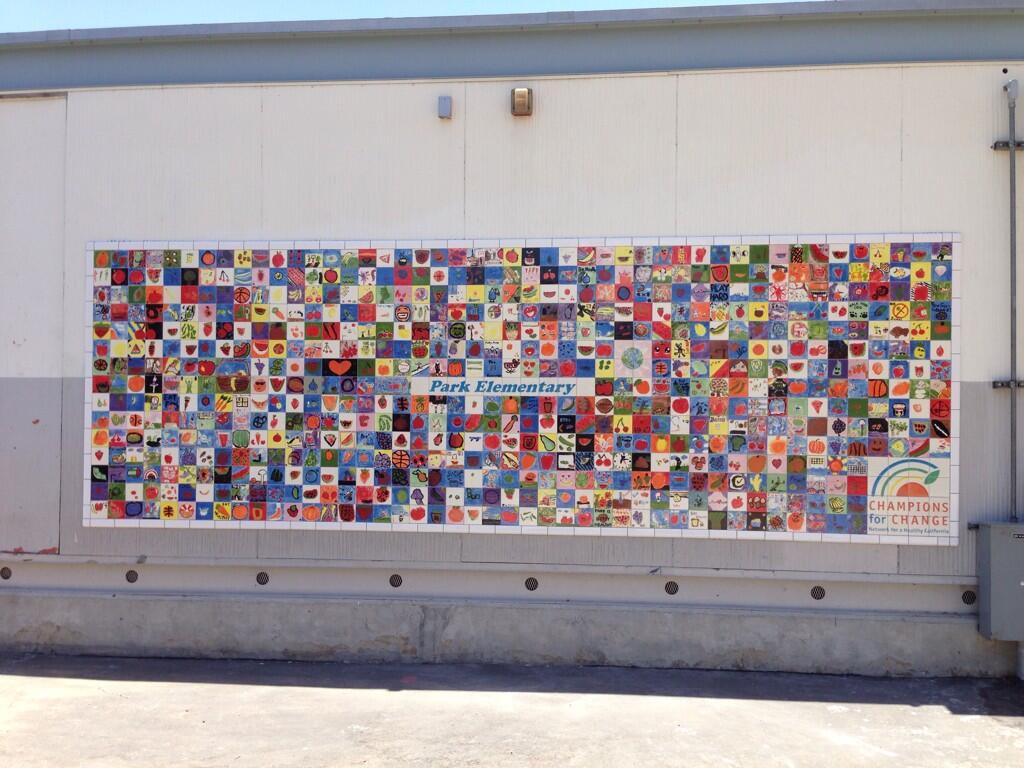 ---
New Referee stand for Volleyball
---
New Materials to Teach Wisconsin History in 4th Grade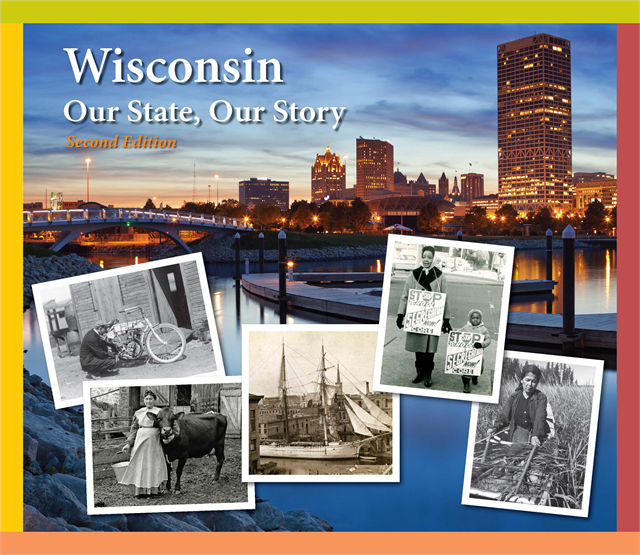 Cost is $50 per copy
Click here to find more information
---
Ipads for student use.
($250 each including shipping, case, and management software.)

---
SCHOOL STAGE RENOVATION
This will be a major project that will need to be done in stages. We are requesting the use of contractors because this work is over and above what we can expect from our current staff and volunteers.
(at least $5,000 to begin funding the process)
The list of tasks and purchases includes
Removal and disposal of old/unused wiring and devices
Purchase and installation of a new sound system
Purchase and installation of lighting and control panel 
Purchase and installation of new backstage and ceiling curtains
Repair of safety padding under the basketball hoop on the stage front
---
PLAYGROUND IMPROVEMENT FUND
Our school playground by the main parking lot is in serious need of improvement. This is a VERY expensive and intricate process. It requires adherence to State and Federal Guidelines for child safety and this will require the need for outside contractors. It is much too large a job to be asked of current staff and volunteers.
(The fund will require a large amount to begin work-at least $30,000)
Replace of pea gravel with a safer material to prevent injury
Framing around the play zone to keep material in place
Repair/Replace the existing play structure
Purchase and Install a new play structure between the swings
Gate the entrance by the playground during the school day
Repair fencing along Armstrong Street 
Add benches along the edge of the play area